Now I think many of us will get lost in the new forum as not used to it. So I come up with some things i learn that might help some people.... I don;t know all about that forum yet myself, but at least can help with some basic.
Registration
Go here to
sign up
for an account.
When you have filled in the info, you have to go to your email box and activate your account.
Going to FL forum
Go to
http://forum.mmosite.com/
. There you will see this picture: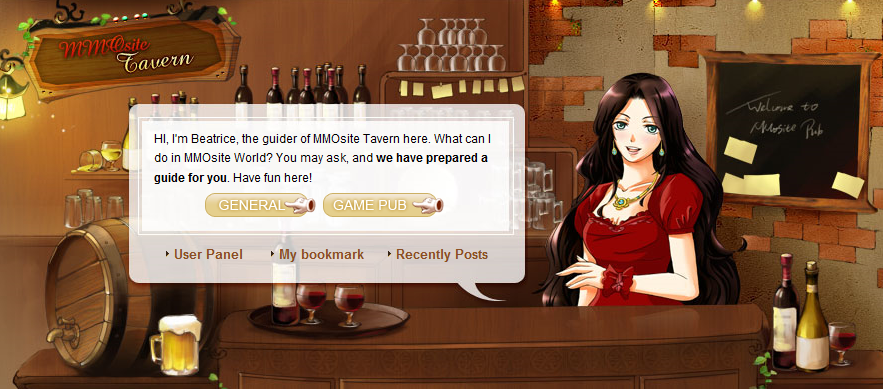 Click to go to "Game Pub"
Once you get there, you will see a whole list of game forums. Click on the Fairyland Forum to go to our forum.
The image looks like this:
Click on the
yellow name link, saying Fairyland, not on the picture. Somehow the picture goes to 2Moons forum.
When you enter the forum, u will see 3 pictures of fairyland with the word Main, Trade and Guide.
Each of this 3 function as a separate forum.

Making a new thread
After you pick one of the 3 subforums, you can make a new thread.
Click on this:

You need to choose then which category it belongs to. Example: General/Clan/Off topic and so on. You can make a poll too by clicking the vote button beside the title of topic and move down to add poll question and results u want to be allowed to vote.
Changing avatar/signature
Now next question will be how change your avartar/ your sig etc. For these click on the User control beside your login name at top of page.
You can add your nickname u want to use for the forum, avatar and so on under profile. You can add other games you play, character levels, class, server on the My Games section. And rest you can explore.
Note: u may need reach a certain number of posts before avartar changes.
Changing Displayed Game
Lastly, to change the game displayed at your profile below the avartar, you need go modify profile as above and click on My games and add the game there. If you have more then 1 game, choose the one u want it be displayed as Playing and the rest choose it as Played. If not they will display the game that comes 1st in alphabetical order.
You need to have a certain level before you can add pictures and a signature. You gain experience with posting stuff.

I'm not really sure how this works, but guess we'll figure out soon enough.
Good luck! Let me know if I forgot to add something. =P