Hello everyone.........
Many ppl argue about "which is better between half dur repair or 1dur repair". Today I'll prove it!!!!
First... as U know the equation of repairing is

FL Alway CUT all the less than 1....
This graph will show u. The area of the colored bar is the dur of item U use it.(1bar = using per 1time repair)
Example. DL sword dur 2000/2000.
This graph show using till dur 1/xxxx then repair it.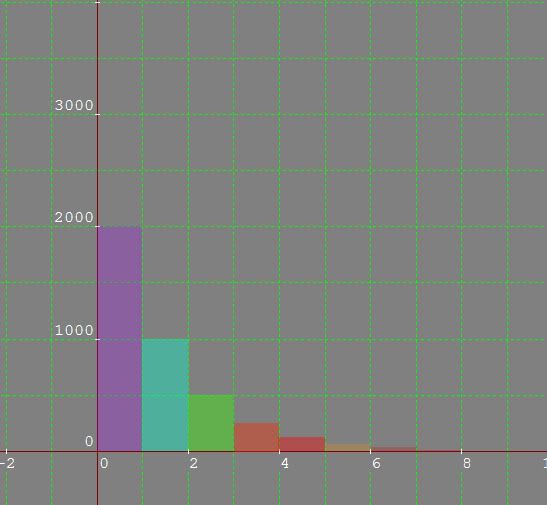 This graph show using till half of max dur then repair it.(white bar is max dur at each time using)

...............
by the way. we can draw few equation to explain the dur u use each time..
(Y=dur u can use each time n=number of time u repair it Y0=Start dur)
1dur repairing..

half dur repairing..

draw the eqution as a graph line....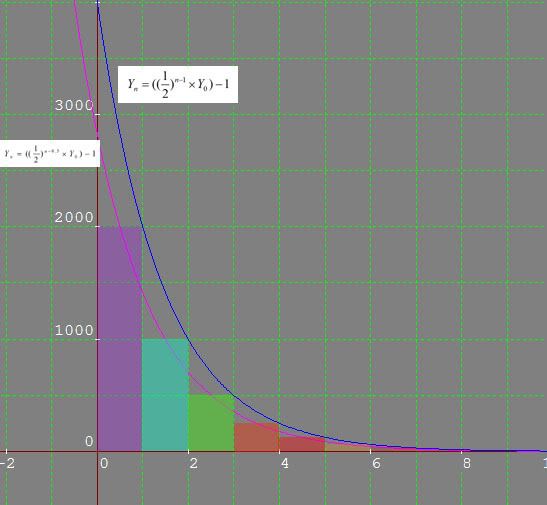 and

Is it looklike we can integrate the equation to find the area under the line?
yes we can... but if we do that way. many error will occur. (see the pic below)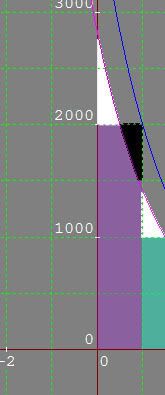 and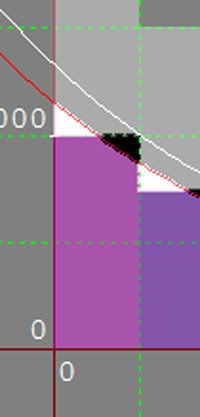 positive error (white) not equal to negative error(black)... then if we find integral of the equation our result will missmatch from the fact.
(And I not sure if I use integral ... all of ready will understand it)
hmmm wht should we do to find the sum of dur we can use?
If we not use calculus to find it..... I'll use sequence and series to find the result!!!!
(Continue next reply)